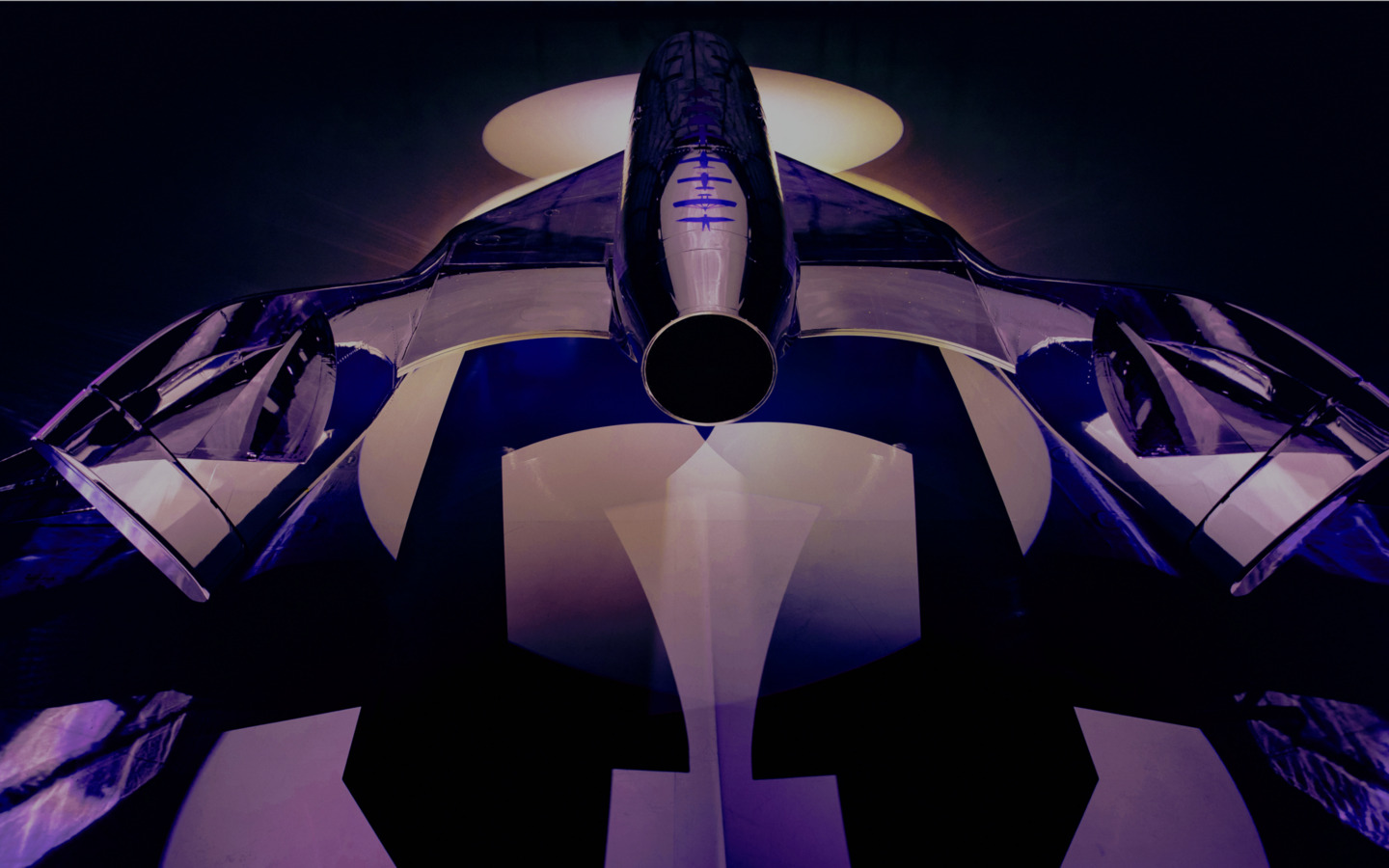 We'll make sure

all systems are go. Including you.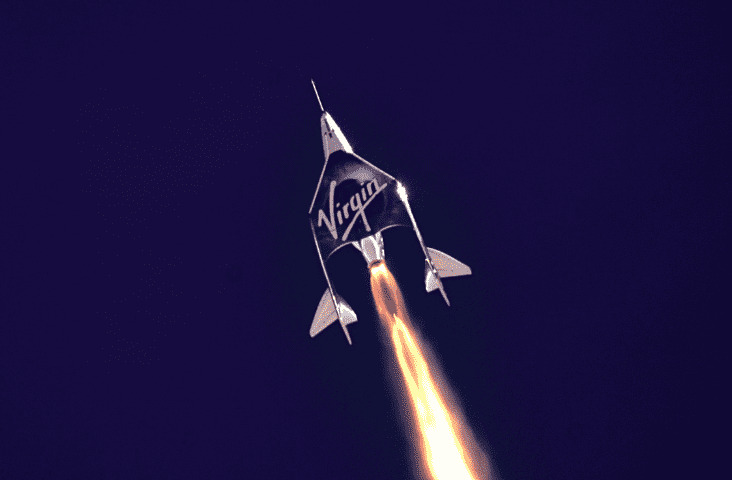 Our pre-flight Space Readiness Program consists of specific events, activities, and training designed to leave you physically, mentally and spiritually ready for space. Start to finish, you'll be guided through every step to ensure your safety and comfort.
Welcome to the world's first
Spaceport America.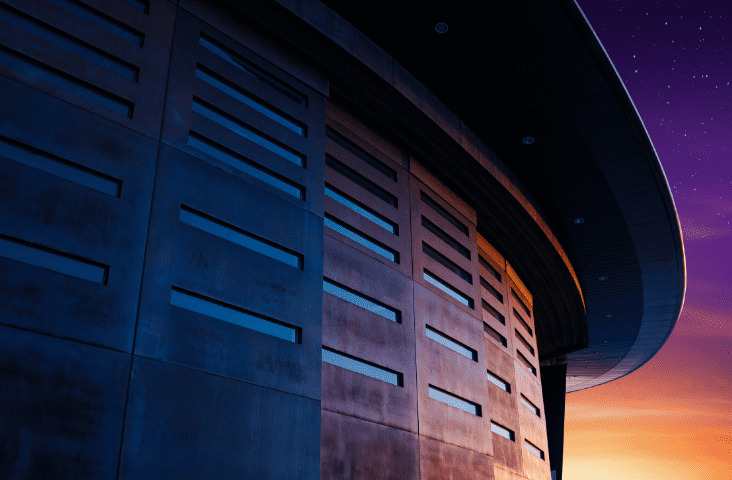 Ahead of your spaceflight, you will spend several days training with your fellow astronauts members and the Virgin Galactic team at the world's first purpose-built commercial spaceport in New Mexico.
Designed by renowned architectural firm Foster + Partners, Spaceport America incorporates a super hangar, crew zones and world-class astronaut areas for a truly unforgettable experience. This is your gateway to space.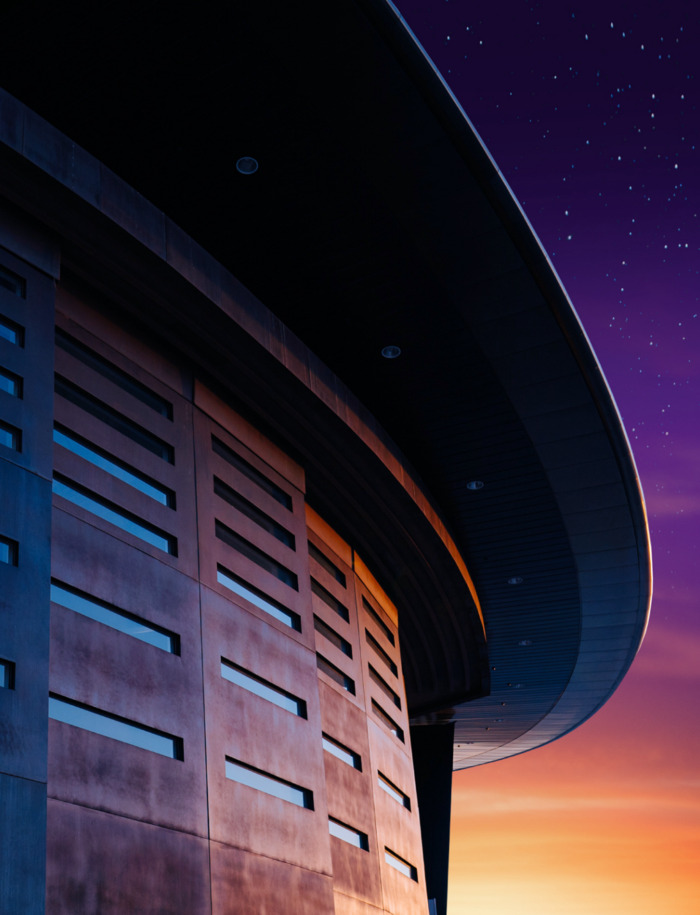 Be the first astronaut in your family.

With your family.
Going to space is the kind of major life event you'll want your family to be a part of. It's why we invite all our astronauts to bring up to three guests with them so they can share in the love, awe, and wonder of your spaceflight.
While you participate in pre-flight training your loved ones will enjoy curated activities and top-tier amenities, and on flight day they will get to spectate from grandstand seats. Planned for completion by the time of your flight, you will stay together in all-inclusive, luxury astronaut accommodations in the beautiful New Mexico desert.
Larger groups can also be accommodated by request.
Preparation for your spaceflight begins when you join us. As part of the Future Astronaut community, you will have the option to participate in a structured calendar of readiness actions, culminating in several days of training, all designed to fully prepare you for space. From start to finish, you'll be guided through every step to ensure your safety and comfort.
Spaceflight
Community Experience, inclusive of optional High-G and Zero-G flight training, and other membership benefits.
Pre-flight retreat: Dedicated time to define your personal flight mission
Medical checks supervised by our Chief Medical Officer
Custom spacesuit fitting and tailoring
Pre-flight training program: Several days of preparation with our spaceflight-experienced instructors
Checking

you're shipshape.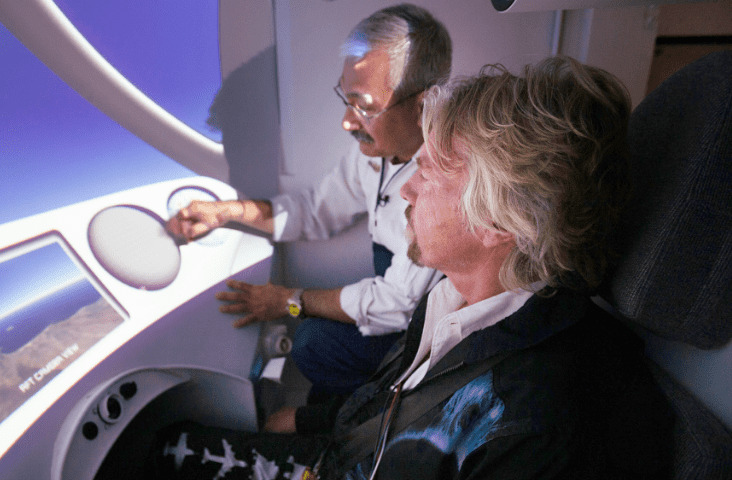 You're never too old to go to space, but our rigorous health screenings will verify you're fit to fly, whatever your age. That's why we have a detailed pre-flight medical questionnaire and a last-minute checkup for all astronauts to ensure you're good to go.
We also have a Flight Readiness Program, designed to help you prepare in every way possible for your trip to space. Our Virgin Galactic team will support you during your completion of optional zero-g and centrifuge training and acclimatization.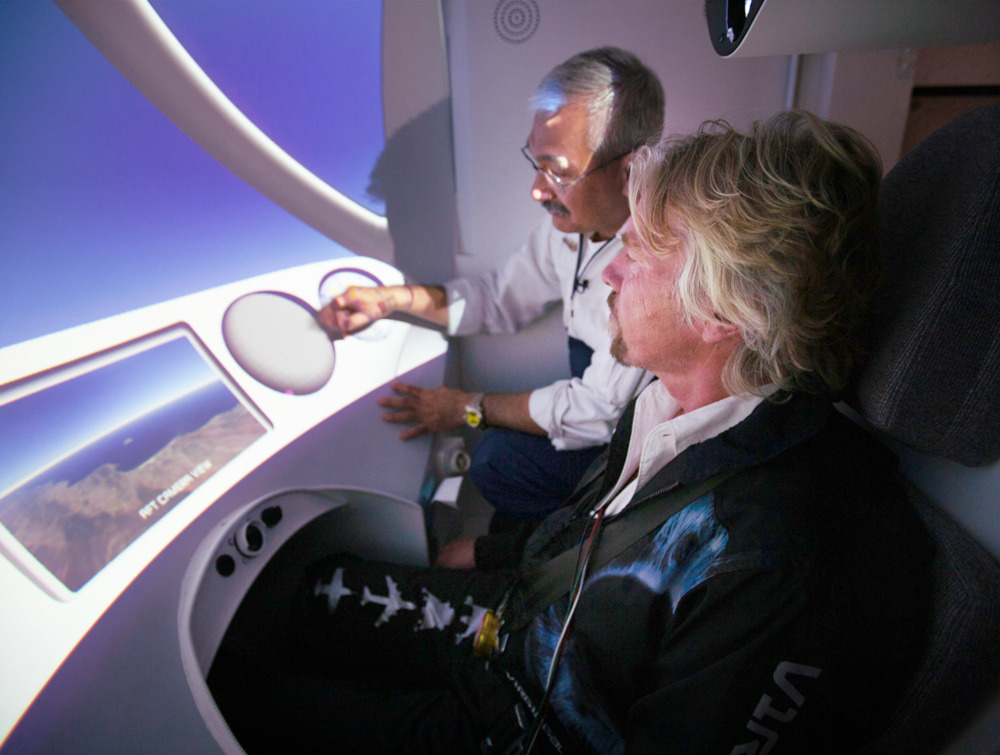 When will I fly?
Virgin Galactic has spent more than 17 years designing, building and testing the spaceline for Earth. We've successfully completed multiple spaceflights and were the first commercial space company to receive full FAA licence approval to fly paying customers to space.
Demand is high for our spaceflights and we will fly our Future Astronauts in the order which reflects the timing of their reservations - "first-come, first-served." With several hundred customers already in line, we expect to expand flight rates rapidly during the early years of commercial operations without sacrificing safety or experience. We want you to experience space at the earliest possible opportunity and will be working hard to achieve that.
We will also make sure that the period before your spaceflight is a highly valuable part of your journey with us. The anticipation and preparation for any life event, particularly spaceflight, is of great importance to the experience itself. We recognize that importance by helping you to anticipate and prepare within the Future Astronaut community, alongside others who are making the same journey.
What are the pre-flight fitness requirements?
Completion of a traditional fitness test is not required, but the flight is a relatively intense sensory and physical experience. If you are able-bodied and cleared by a medical practitioner, you should be able to enjoy both your training and your spaceflight. However, like many things in life, being in the best possible shape is likely to enhance your experience, and we will help you achieve that in our Flight Readiness program.
What can I expect during the spaceflight preparation?
Immediately prior to your spaceflight, a multi-day training and preparation period at Spaceport America will ensure you fly safely, and that you are equipped to savor every second of it.
We want you to have fun, to enjoy incredible hospitality and to bond with your fellow astronauts and pilots. A warm welcome awaits all friends and family accompanying you to New Mexico to share your experience, and to support you as you approach the long-anticipated day of spaceflight.
What will the training entail?
The mission of the preparation schedule is to bond and collaborate as a team to create a group that is fully equipped to enjoy themselves during spaceflight. Training will be completed alongside your fellow astronauts, where you will cover everything from weightlessness preparation, G-force readiness, emergency procedures, sensory saturation and more. Executed by spaceflight-experienced instructors, you will familiarize yourself with our cabin and learn everything you need to know about the Virgin Galactic flight path and experience. As part of the Virgin Galactic flight team, you'll be able to spend time with mission operations, pilots, engineers, and others. This preparation will be balanced with time to reflect and unwind with loved ones and crew at the astronaut campus.
READY
TO BECOME AN ASTRONAUT?
SIGN UP